Name: Ziance Kettle (Likes to go by Zi sometimes)
Sex: M (?)
Species: Demon
Height: 3'8"
Weight: 59 lb
Age: 20
Age in appearance: 9 or 10
Hair Color: Black
Eye Color: Glowing Red
Skin Color: Dark Red (Expect for hands and feet which are Orange)
Personality: Silent and Shy to most. Always looking around and studying his area. A mixed between nice and still. Likes to follow rather weird people, or people who seem completely different from him entirely. Has a secret fond for technology.
Weakness: Holy/Light magic burns him, Afraid of birds, Is unable to talk without his mask on. (He can talk without the mask but it'll sound like jumbled mess to most, give or take with the exception of two to four words)
Profession: Student, Wanderer,
Weapons: Small wooden wand, Pocket Knife.
Armor: Metal Bird Mask, Completely black robe w/ hoodie
Items: Pebbles, Magical Tarrot Cards
Skills: Stealth - +1 CS to Agility for moving in shadows or keeping silent to avoid people or sneak up on them. Certain situations may negate this ability.
Student - +1 CS to Reason for learning. Typically only used for school tests and exams.
Cards / Seals - Can summon creatures of abilities from the cards, or use magic seals to create summons or magic for periods of time. Where a roll is needed apply Psyche plus any bonus the ability might have.
Description and/or Picture:
Zi is a dark red skinned demon with messy, yet slightly spiky black hair, two short pure black horns that slightly pokes out of his hair, and a small pair of blood red demon wings that doesn't allow him to fly. His appearance is one of a child's due to his past mistakes against where he came from, forcing him to stay in a child-like state for a time in which he doesn't know of. He is rather balanced in proportion, though a little bit skinnier than the average male. With his robe on, it's rather hard to notice many of these features, most definitely his horns and wing.
His mask is made of seemingly light-weight metal, with a collar-like clip attachment that connects around the bottom of Zi's neck, and a strap that ties around the head. When on, it reveals only his eyes, though it seems to be more digital than realistic for some weird reason. There's always a soft red hue that displays around the eyes whenever Zi wears it. The mask look more like this (But as said, metal):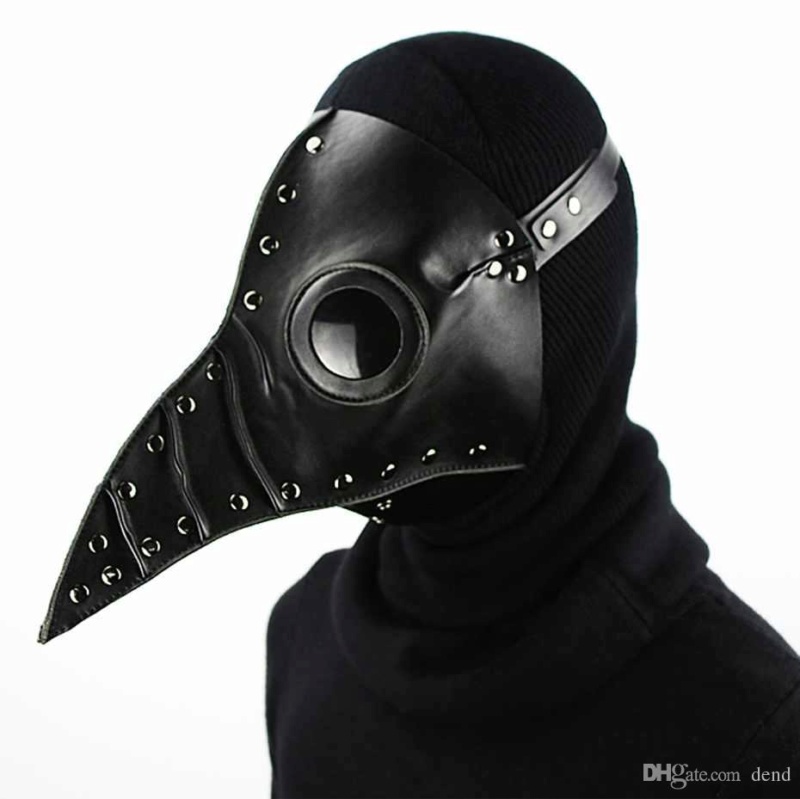 Stats:
Fighting: Typical
Agility: Typical
Strength: Poor
Endurance: Good
Reasoning: Good
Intuition: Excellent
Psyche: Good (Willpower is bump down to Typical)
Hit Points: (4+6+6+10) 26
Mana: (10+20+10) 40
Spells / Special Abilities:
Dark Fira
Cost: 12MP
Descrip- Does damages equal to casters Psyche -1CS. Agility to dodge. (Chance to blind on Red?)
Dark Ray
Cost: 7MP
Description- Does damage equal to Caster's Psyche -2CS. Agility to dodge. (Chance to blind on Red?)
Cura
Cost: 10MP
Description- Heals amount equal to Psyche -1CS in hp or 10hp, whichever is greater.
Biography: Zi's family was banished from all planes of the underground right before he was born due to his family having certain ties to angels in a war they fought back in the day, forcing the demon to grow up above land, without even knowing of what it's like down below, or in Hell. They were rather poor, having to hunt a meal everyday in a barren land, and then soon having both family members killed in a demon hunt, leaving only Zi by himself to learn and experience both his demonic powers, and his actual magical abilites. (Zi's family hunted. Zi himself just stole and gathered food for himself)
Zi often spends his time hiding and looking around, looking in on his world's schools from the roof or from within the walls, learning and practicing whatever the teachers talked and taught about that day. This allowed Zi to know of all the wonderful, different types of magic in the world, and then some. Still, even though his Earth was rather advance, a single demon could not make it on his own for long. This led Zi to steal from others while they wasn't looking.
One day, on his stealing attempts, Zi accidentally stole a pair of tarot cards which the owner clearly got upset over, forcing a weird spell that made it so Zi looked as young as a child, mainly due to the owner calling the whole situation a "Child-ish Act". Since then, the little demon looked and acted as if he was a child, even though his mind was still his original age.
Oh, and his speech? No one knows why it's usually like that, however one kindhearted individual happily built a translator for him to help him communicate with others. The only thing with it though was that she could only build it within a single mask, since she wasn't the… 'Best' scientist out there at that time, and the mask itself could only translate but so much. Till this day, Zi still praises this lady for gifting him a form of talking with others, though he still wishes that there might be a way to fix this annoying curse… Or at least make the mask better for him to communicate with.